Cordia elaeagnoides, Cordia gerascanthus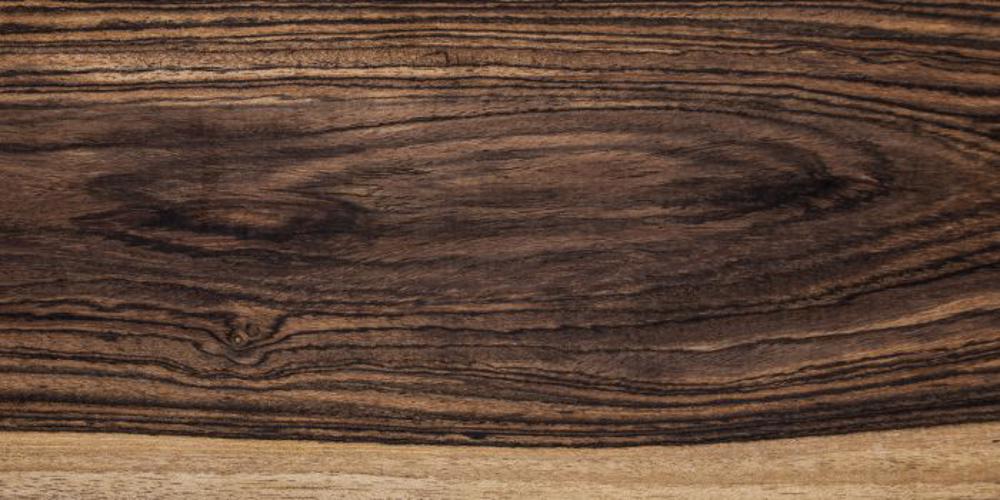 With colors ranging from its typically golden brown base, to its dark brown and black striped accents, the surface of Bocote is perhaps best known for the many tiny "eyes" adorning the grain patterns of the highly-decorated, more visually stunning examples of the species. (These eyes are not to be confused with knots, as they pose no issues when machining.) The striking aesthetics that higher-grade pieces possess, make this wood coveted among furniture and cabinet craftsmen, as well as both acoustic and electric guitar luthiers.
Not currently listed in the CITES Appendices or on the IUCN Red List of Threatened Species. That said, given the recent poaching epidemic taking place in Mexico over the last several years, this status — as well as other Mexican woods, such as Ziricote, Camatillo and Katalox — could be changing in the very near future.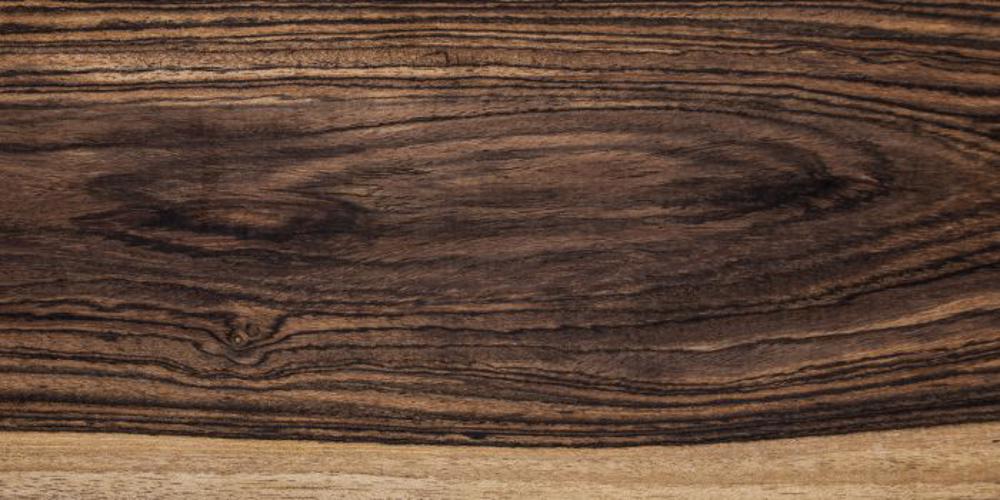 https://www.rarewoodsusa.com/wp-content/uploads/2021/12/bocote-segmentedturning-700x700.jpg,John Brengelman
https://www.rarewoodsusa.com/wp-content/uploads/2021/02/urn-paulmay-wpcf_700x700.jpg,Paul May
| | |
| --- | --- |
| Main Color Group | Light Brown |
| Grain Pattern | Pronounced |
| Avg Dry Weight - LB/BF | 4.4 |
| Avg Dry Weight - KG/M3 | 855 |
| Janka Hardness - LBF | 2010 |
| Janka Hardness - N | 8950 |
Spalted Tamarind comes from South East Asia.   The decay/spalting gives the wood awesome spiderweb type patterns that add character and excitement to its appearance.  The spalting is most prevalent in the sapwood which is prone to attack from bugs and fungus which cause it.
It is moderately difficult to work, but turns and finishes well.  Sometimes the rot is more endemic than is obvious from looking at the surface of the lumber result in some wastage (lost pieces).
Take care to use good dust collection and a dust mask, as the fungal spores add more to the air than dust alone.
Common Uses:

boxmaking
,
inlay
,
specialty items
,
turnings