As I mentioned in an earlier entry, I have a local friend who has hit rough times. With the banks and repo men chasing him in a big way he has been in desperate need of cash and I have been keen to help out as best I can, by helping him offload some of his assets.In particular, I have always wanted to own a small versatile portable sawmill, and his Timber Harvester LT30 had low hours and was in good shape. As an added bonus he also offered a WhisperWatt diesel generator with it, to fire up the machine. As the power costs in Maine are astronomical this was great news.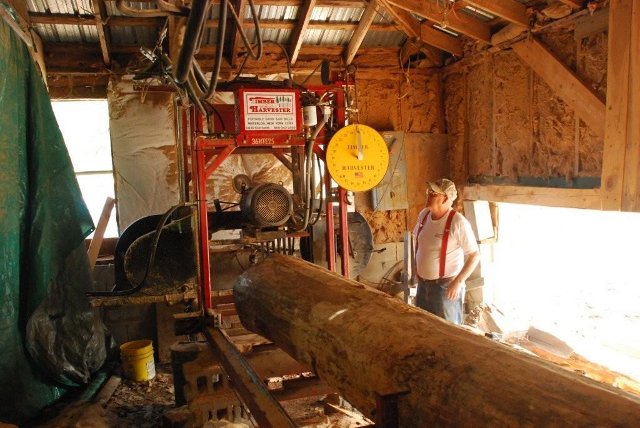 Timber Harvester portable sawmill has 36″ diameter log capacity
Great news in the beginning, but that was 6 months ago and the machine is still in my friend's barn. First there was a bunch of legal to-ing and fro-ing after he was forced to file Chapter 11, and then he told me that he just needs to mill about fifty hemlock logs before he can hand it over. I obviously couldn't refuse as you can't kick a man when he's down.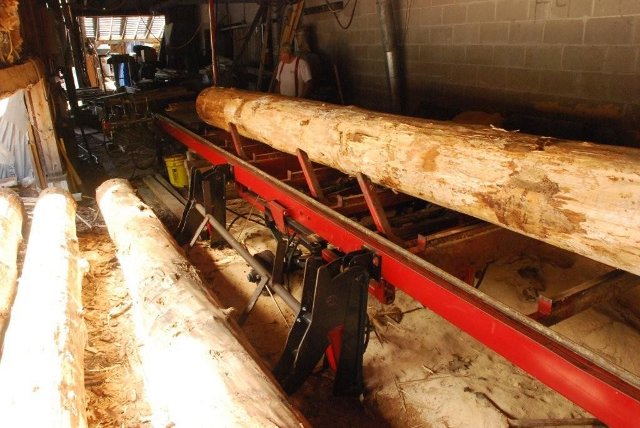 Hydraulic log lifter saves the backs of our workers
So we hope to take delivery any day now. With that machine we will be able to custom cut large flitches and mantles and supply our export market in South Africa with custom-cut North American hardwoods.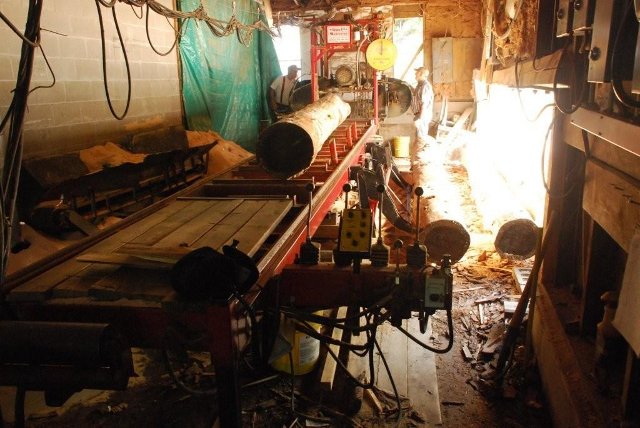 With a 30 ft length capacity we are all set for cutting even specialised boat lumber in locust and oak