Ciricote|Siricote|Ziricote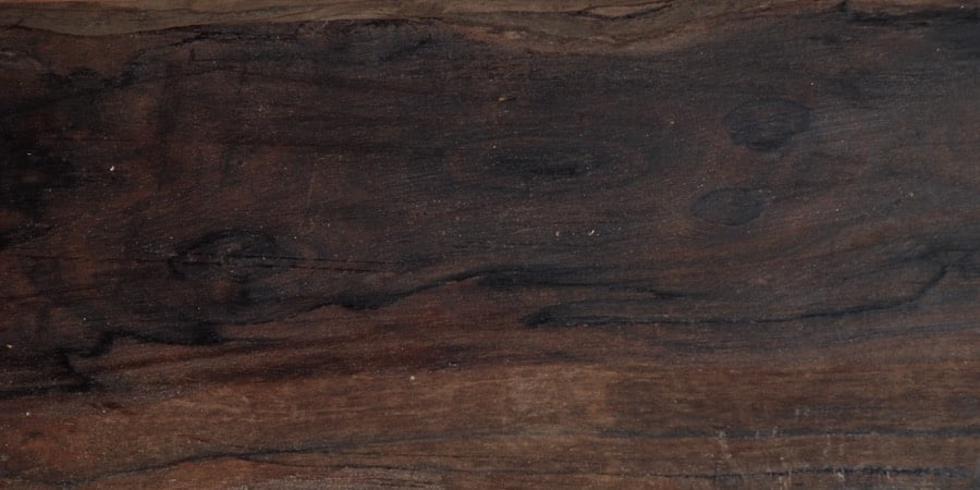 Ziricote is one of the most popular, visually striking exotic woods in the world. Renowned for its "landscape" or "spiderweb" grain patterns, its colors range from medium to dark shades of brown (occasionally with either a green or purplish tint), and are accentuated by intermingled bands of unpredictable, irregular black growth rings. Sapwood is easily distinguishable by its dull off-white to pale yellow hue.
Although it is a fairly dense wood, its typical straight (though sometimes slightly interlocked) grains and fine to medium-fine texture give it cooperative working properties, as it cuts, turns, glues and finishes smoothly.
Ziricote is a close relative (and neighbor) of Bocote, with both being Central American woods of the Cordia genus. Its radical, often-dramatic grain patterns have given the wood somewhat of an 'elite' status among international exotic woods enthusiasts.  While it has never been an inexpensive wood, recent revelations of epidemic poaching across Mexico have resulted in a greatly reduced supply and sharp price increases on wholesale and retails levels.
Unless action is taken to stem the tide (of poaching), Ziricote and other Central American woods could very well be the subject of actions from CITES in the very near future.  Interestingly, the bark of the Cordia dodecandra tree and the wood have medicinal properties: the tea which is derived from their infusion is used in traditional medicine in Mexico, to treat coughs, diarrhea and dysentery.
Not currently listed in the CITES Appendices or on the IUCN Red List of Threatened Species. That said, given the recent poaching epidemic taking place in Mexico over the last several years, this status — as well as other Mexican woods, such as Bocote, Camatillo and Katalox — could be changing in the very near future.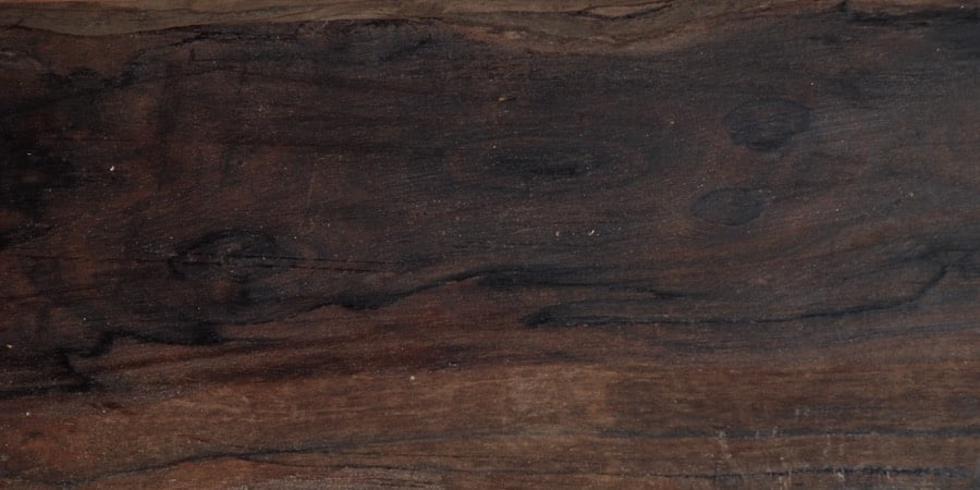 | | |
| --- | --- |
| Main Color Group | Dark Brown |
| Grain Pattern | Pronounced |
| Avg Dry Weight - LB/BF | 4.9 |
| Avg Dry Weight - KG/M3 | 980 |
| Janka Hardness - LBF | 2070 |
| Janka Hardness - N | 9200 |
Our Ziricote turning squares come in range of sizes and are excellent quality lumber.
The sizes are all rough-guides, but are basically accurate.
If you have very strict size criteria, please just drop us an email to confirm they will meet your expectations.
The photographs are representative of the stock you will receive.  You won't typically received surfaced blanks, but we surface a few on the photographs to give you an idea of what the lumber looks like.
Gorgeous colors and grain patterns have resulted in the exploitation of this beautiful species for use in production of "Hongmu" furniture.  It looks similar in appearance to Kiaat/Muninga, another member of the Pterocarpus genus.  We only have a few hundred BF of this endangered species left and don't expect to get any more when it runs out.
Common Uses:

boxmaking
,
cabinetry
,
inlay
,
knife handles
,
specialty items
This South American species is closely related to the domestic Osage Orange. 
The lumber it yields is typically a bit cleaner with less defects. 
It is pretty hard and dense making it tough on tools, but it turns and finishes well.
Common Uses:

boxmaking
,
cabinetry
,
carving
,
crafting
,
inlay
,
specialty items
Spalted Tamarind comes from South East Asia.   The decay/spalting gives the wood awesome spiderweb type patterns that add character and excitement to its appearance.  The spalting is most prevalent in the sapwood which is prone to attack from bugs and fungus which cause it.
It is moderately difficult to work, but turns and finishes well.  Sometimes the rot is more endemic than is obvious from looking at the surface of the lumber result in some wastage (lost pieces).
Take care to use good dust collection and a dust mask, as the fungal spores add more to the air than dust alone.
Common Uses:

boxmaking
,
inlay
,
specialty items
,
turnings
This vibrant Central American wood can features primary colors ranging from orange to golden brown (with gold, red and sometimes even green accent coloration). It is thought to be the closest relative to Brazilwood (famous for its use in stringed-instrument bows), and Chakte Viga shares many of the same acoustic properties. Grains are straight, but sometimes interlocked — otherwise, this wood works easily, and finishes well. It has a fine texture and excellent natural luster. Sap is a pale off-white to pale yellow.
Chakte Viga is a wood that has been starting to emerge from relative obscurity over the last decade or so, being one of the lesser-known and -demanded woods from the tropical Central America region. We feel it has a huge untapped potential as a guitar tonewood, as well as in fine furniture production in the US. The wood has some very subtle aesthetics, sometimes exhibiting a 3D-like shimmering chatoyance after being finished with clear lacquer.
Common Uses:

fine furniture
,
furniture
,
inlay
,
turnings
Longhi is an African wood with similar working properties to its more well-known cousin, Anegre. Its color varies from a greyish-white to beige to pinkish-brown color, which slightly darkens with age and UV-ray exposure. Its generally light appearance makes sapwood difficult to distinguish. Its grains are typical straight (though occasionally interlocked) and its texture ranges between fine and medium-fine. It can sometimes possess mottled or subtle tiger-striped figuring.
The wood must be carefully dried, as it is susceptible to fungus. It is considered to be moderately durable, and moderately stable. Longhi has a solid strength-to-weight ratio, which makes it a popular choice for flooring and decking.
Common Uses:

cabinetry
,
decking
,
flooring
,
furniture
Heartwood can vary from pale yellow to a light, muted reddish brown; sapwood is grayish-white. There are many species of Birch, worldwide; it is one of the most popular woods, ironically, for both veneer and utility applications. Figured pieces are the more desirable for veneer, with wide, dramatic curly figuring (similar to Cherry) decorating the surface.
American Birch works easily — it turns, glues and finishes well — although most boards have very little natural luster. It's a versatile wood that can be used for a number of different applications, but it needs to be protected, as the wood will decay when exposed to the elements. (… and if left unprotected will rot.)
Common Uses:

boxmaking
,
cabinetry
,
crafting
,
flooring
,
furniture