African Teak|Afrormosia|Afromosia|Kokrudua|Assemela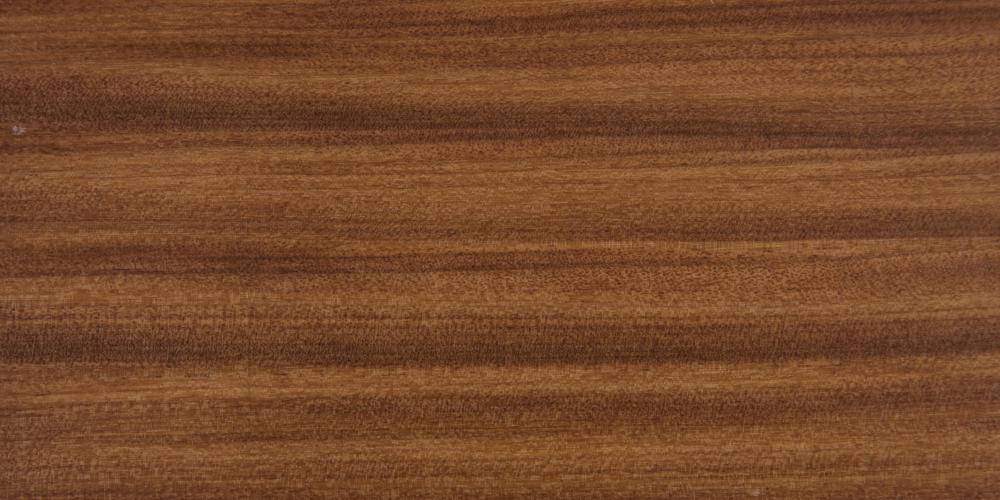 Native to West Africa, Afrormosia is a handsome, rot and bug resistant, extremely durable wood has been used as a substitute for Teak (Tectona grandis), thus earning its nickname, "African Teak". While having a similar look, it also has working and mechanical properties that mimic Teak, whilst having none of its oiliness. (Afrormosia has a well-established track record for holding up in the most extreme conditions, proving the comparisons well justified.) Its heartwood color can be a muted tan, muted gold or any of a series of light- to medium-colored browns (from very muted to slightly, in hue), highlight by darker stripes, of varying degrees and coloration, which can run the length of its typically straight or wavy (though sometimes interlocked). Despite its similar "fuzzy" appearance (to that of Teak), it is fine grained, presenting a superb natural luster when sanded. Over time, the wood will darken, rendering an appearance often more like that of Black Walnut than of Teak. Despite being considerably harder than Teak, Afrormosia is generally very workable, offering crisp joints and it turns, glues and finishes very well.
This species is in CITES Appendix II, and is classified as "Endangered" on the IUCN Red List.
Spalted Tamarind comes from South East Asia.   The decay/spalting gives the wood awesome spiderweb type patterns that add character and excitement to its appearance.  The spalting is most prevalent in the sapwood which is prone to attack from bugs and fungus which cause it.
It is moderately difficult to work, but turns and finishes well.  Sometimes the rot is more endemic than is obvious from looking at the surface of the lumber result in some wastage (lost pieces).
Take care to use good dust collection and a dust mask, as the fungal spores add more to the air than dust alone.
Common Uses:

boxmaking
,
inlay
,
specialty items
,
turnings