Luthiers are a different breed with very exacting needs – often happy to sort through mountains of wood to select that specific piece with the perfect combination of grain, color and taptone.With my love for wood and music (and guitars in particular), it is only natural that I dabble in this aspect of the wood trade. I am a life member of the Guild of American Luthiers (
www.luth.org
) and over the years have formed some fantastic and enduring professional relationships with a number of highly talented luthiers, many of whom are also now long term friends.America has a number of specialist lutherie wood suppliers and we don't intend to take on any of these stalwarts—so you can breathe easily Luthiers Mercantile, Allied Lutherie and Stewmac 😉We do have some great offers for you luthiers out there though, for example:
Over 4000 sets of superb quarter-cut East Indian Rosewood backs and sides
We have lesser quantities of Bubinga and East Indian Satinwood backs and sides
Recently we've got in 1200 tops of superb Engelmann Spruce.
We also have limited stocks of
Pernambuco
. Pernambuco is on CITES and suppliers are no longer able to obtain new stocks. This means that our remaining stock of violin bow blanks in this incredibly rare wood is a "never to be repeated" and truly rare opportunity.
Brazilian Rosewood
(Dalbergia Nigra) is another superb lutherie wood for which new stocks are no longer able to be traded. We however have some left over from the early 1980's in backer board form (obtained from veneer mills once they have taken their high quality veneer).  Although this is often not great quality wood, talented guitar makers such as Marc Mainguard (
http://maingardguitars.com/
) have made incredible use of it and are thrilled with the results.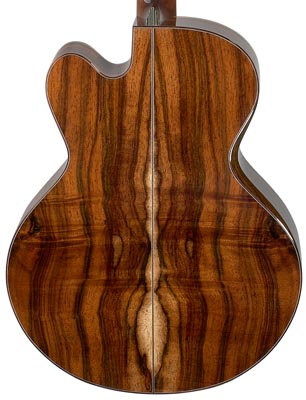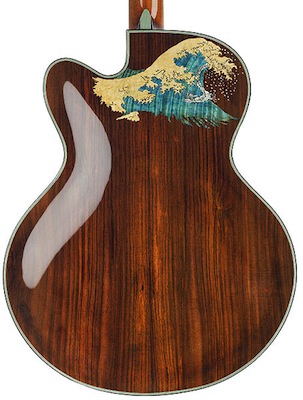 Marc Mainguard guitars – absolute masterpieces in my opinion
He tells the story of how he has managed to work his magic with this wood
here
.Finally, don't forget that we stock
Spanish cedar
for necks,
African and Brazilian mahogany
and over 120 other species to have fun with. See our price list for further details.