More than anything else, it is the high precision German four-sided tungsten carbide replaceable cutters in a pineapple head that allow us to achieve smooth finishes on some of our highly figured and abrasive woods. The small individual cutters also have the added bonus of less noise. The cherry on top however, is that in our South African operations – where we use them eight hours a day all year long – we are able to go about FOUR MONTHS before rotating the cutters, saving huge amounts of time and money.
We relied on the venerable British firm of Wadkin for years to supply solid well-made cast iron woodworking machines and I have immense respect for their solid engineering. Sadly they have not kept up with the times and eventually we were forced to look eastwards to get the latest and greatest technology (at a reasonable price).
Specifically, the Taiwanese have developed some really high quality machines that deliver superb performance and a fraction of the price of their German, Italian and American competitors. Having run some of these machines for over ten years now, I think that they are excellent value and so have ordered (and now received) some for our US operation. In the attached photos you can see us having fun placing the machines right out of the box.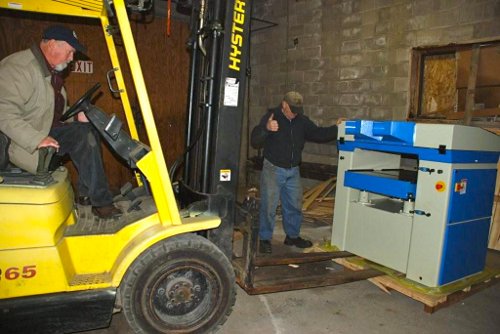 Note the intense concentration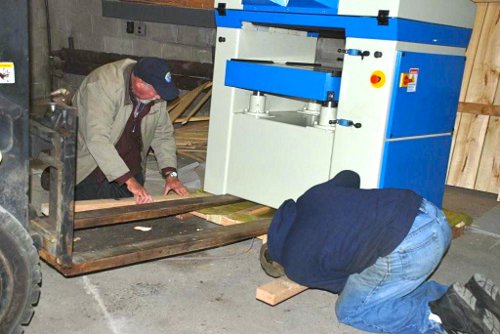 Delicate work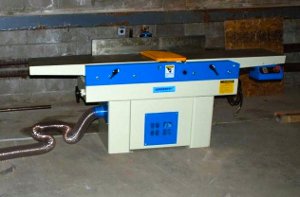 Our brand new surfacer